IN CASE YOU HADN'T HEARD, WE HAD A VERY WET SUMMER THIS YEAR.
As a result, we have been told that termite activity is at an increase.  Whether you are here year round or just coming back for the season, be sure to take a look for those little clay tubes we find when there is active termite activity.  Check around foundations on the outside of your home as well as in the garage.  Inside check at the ceiling level and at baseboard level, inside closets, and storage places.  Inside they look like little brown stalactites hanging from the ceilings.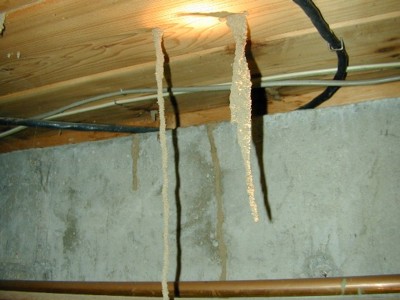 If you see anything suspicious be sure to call your termite company right away to evaluate.